The strong belief of CTCO Management that "our people, their motivation And dedication to customers, in safe and clean environment, are our main assets" is the main guidance in the work of the HSE Department.
Hence, the HSE Department planned their strategic objectives, which are summarized as follows:
Identification and elimination of all hazards,
Provision control and recovery for high rated hazards,
Continuous reduction of low rated hazards by application of best practice management methods.
To achieve this plan with its prime target as ZERO accidents, a program was developed, based on training, implementation, monitoring and correcting
situations and conditions.
Medical coverage is implemented on all sites to ensure the medical help when needed.
Distribution of Personal Protection Equipment (PPE) is obligatory measure to prevent injuries. Safety indication training is given to all employees to increase their understanding and knowledge towards HSE. First Aid and Fire Fighting training is given, as well, to provide qualified personnel on sites to face tough situations. Drivers and other staff receive "defensive driving training" to minimize accidents.
Our safety manuals and instructions are being reviewed and approved by our clients.
Implementation of HSE regulations and standards are monitored during the management safety meetings on sites.
HSE Philosophy & Principles
"Personal injury, illness, damage to property and environment are not acceptable costs of doing business"
"It is our belief that all accidents occur as the result of a specific cause or causes and therefore, preventable"CTCO Endeavour to conduct its business in such a way as to protect the health and safety of it's employees, sub contractor employees and other persons affected by its activities as well as to protect environment, minimize pollution, conserve resources and seek continual improvement''
HSE Policy
It is the policy of CTCO to conduct its business in compliance with applicable legal requirements, protect the health & safety of its employees, its sub-contractors employees and other personnel who may be affected by its activities as well as to protect environment, minimize pollution, conserve resources and achieve continuous improvement in HSE performance.
For this effect CTCO is committed to;
Reduce the risk and hazards to health, safety and the environment to levels which are as low as reasonably practicable.
Empower all employees to stop all unhealthy, unsafe or environmentally damaging work.
Ensure that all employees associated with the development and operation of its activities has the required skills and support to meet this commitment.
Our commitment to protect the Health, Safety and environment, ranks equally with other business objectives and we believe that these objectives can only be achieved effectively and successfully if performed safely.
We believe that all incidents are preventable and managing Health, Safety and Environmental protection is a responsibility of the line management.
CTCO and its sub-contractor employees on their part have a clear responsibility to co-operate and do their utmost to achieve these commitments. They are required to exercise self discipline, maintain a high level of awareness, prevent injury to themselves, others and to protect the environment.
Drugs & Alcohol Policy
It is the policy of CTCO to perform all its operations without any adverse health effects to any one and committed to protect the health & safety of its employees, sub contractors & all other personnel affected by its operations.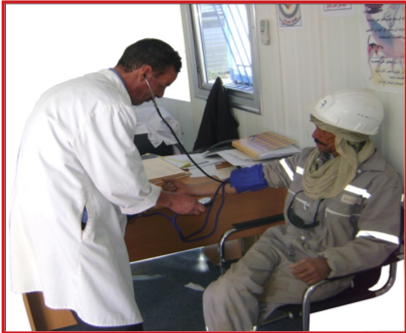 To meet this commitment CTCO has identified that, consumption of alcohol, narcotics & drugs are the major health issues.
CTCO will eliminate the abuse of these substances by enforcing a strict Drugs & Alcohol policy:
All employees, including subcontractor employees commencing work on a project site are subject to Drugs and Alcohol testing where required
The consumption of any intoxicating substances; alcoholic beverages, narcotics & illegal drugs is strictly prohibited.
No employee of CTCO or subcontractor shall enter a site while under the influence of drugs, narcotics and/or alcohol
Use of prescription drugs during the working hours is prohibited unless prescription physician states that the medication will not impair the ability of a
person to perform his specific duties.
Drive a vehicle under the influence of these substances is strictly not permitted.
Project Management team, Construction team and employees shall be aware of the company's Drug and Alcohol Policy
Ensure random screening for drugs and alcohol is performed as required
All personnel are encouraged to highlight the alcohol or drug abuse.
Land Transport Policy
In addition to our health, safety and environmental policy, CTCO is committed to conduct their land transport activities such that;
All vehicles used by CTCO employees, subcontractors, suppliers & vendors (in the execution of CTCO contracts) staff undertaking work related road transport journey and/or road transport activities shall comply with government regulations and company standards.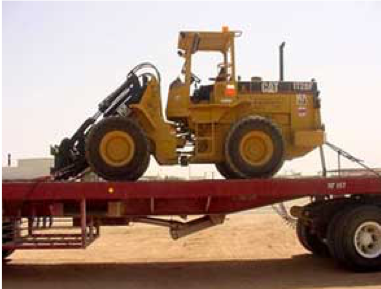 All drivers authorized to drive on company business are; Legally licensed to drive.
Meet relevant company driver competency requirements
Made aware of and are reminded of hazards that exists and how they can be controlled through regular communication programmer.
All work related journey undertaken by CTCO staff including sub-contractors, Vendors and suppliers to and from all sites shall be covered under a Journey Management Plan
Driving in the field, away from towns at night will only be undertaken in extraordinary unforeseeable operational situations.
Strictly adhere to traffic regulations, speed limits, driving hours and rest periods
CTCO emphasizes that every employee shall cooperate and do their utmost to achieve our ultimate health and safety target which is "ZERO INCIDENT."
Leadership & Commitment
CTCO Management provides a strong and visible leadership to promote a culture in which all employees share a commitment to HSE. They do this through setting a personal examples by,
Communicating HSE expectations with employees
Personal participation in HSE activities.
Putting HSE matters high on the agenda of meetings.
Providing immediate and visible response and involvement in the case of an incident or any other disruption to normal business.
Recognizing achievement.
Allocating appropriate resources to meet HSE targets (e.g., finance, manpower, skills and training).
Personally involved in the improvement efforts arising from the audits and management 'review' of CTCO's HSE Management System.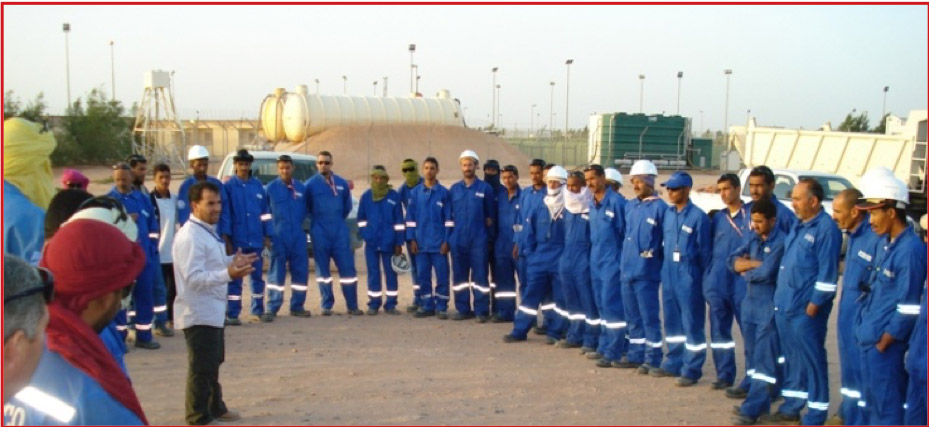 Hazards Recognition
The diagram below provides the methodology used and the processes involved in Hazard Identification & Risk Management undertaken by CTCO to recognize, assess, review and effectively manage risks.
Identification:
Pre-Planning
Method Statement
Job Safety Analysis
Assessment
Impact
Risk Factor
Mitigation Measure
Residual Risk
Implementation & Communication
Review & Update
Housekeeping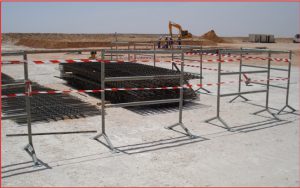 Housekeeping is a starting point of CTCO HSE Programme in which everyone is positively involved. It is a first-line of defense against accidents and injuries.
This Program includes but not limited to; Proper storage, adequate space for machinery and plant, waste management & camp hygiene; kitchen & food
storage.
CTCO's line management commitment is demonstrated by the continued efforts of supervising staff towards housekeeping.
Adequate time is assigned on daily basis to ensure that good housekeeping is maintained.
Any instances of poor housekeeping that results in the creation of a tripping, slipping, fire or health hazard is immediately dealt with.
Bins and containers are provided in sufficient quantities within the construction work areas, including kitchen, camps, site offices, medical centre and workshops
On a weekly basis scrap trash and other waste is removed from the project areas and transported to approved dump.
Get in Touch
If you've got questions or ideas you would like to share, send a message. For anything more specific, please use one of the addresses listed below.
Let's Talk About Your Project
After we get some information from you, we'll set up a time to discuss your project in further detail.